No time or cash to go on holiday overseas? Yet still yearning for that much-needed getaway to relax & recharge?
Instead of the usual staycations confined to the predictable fancy hotel rooms with bed & TV, we've scoured AirBnb and Roomorama for the 7 most unique staycations that make you forget that you're in Singapore !
Here's our 7 unique picks for under SGD 150 per night. These are ideal for couples, small families and your group of close friends. Time to give yourself a well-deserved break! 🙂
*exclusive of cleaning fees, service fees and any other chargeable fees (on airbnb.com)
** Minimum of 4 days on Roomorama, excludes booking fee
Want to go to Bali but don't have the time? Here's a similar alternative at this Balinese Resort-like apartment! Located in Bukit Timah, you're sure to have loads of privacy as the area is rather peaceful. There is also a lovely pool area and a lush green villa to laze around at. 4 nights of minimum stay provides a wonderful excuse for you to relax and not worry about work or studies.
Check it out here >> Balinese Resort Living
This Sky Room located near Kembangan MRT with a minimum stay of 4 days is the perfect staycation for friends. Stay over the weekends with your loved ones. This apartment is situated on the highest floor with a direct entrance to the common pool, jacuzzi and roof planters located on the same floor – almost like you have a penthouse with your own private pool!
Room with direct entrance to pool & jacuzzi
Check it out here >>> Sky Room with Own Entrance
Loft apartments has been one of the most popular staycation places for teens and adults. They are best known for their minimalistic and chic design that still accentuates the hip & trendy vibe of young working professionals.
Closely located near Orchard Road, you will be able to live like a tourist in Singapore for once! Join the tourists in the hustle and bustle of Clarke Quay, Bugis and more, then head home to this cosy loft apartment afterwards. The apartment uses an electronic lock system so you can say goodbye to the hassle of having keys -handy if you're out for a exciting night of bar crawling!
Book here >> Vibrant Studio in the City
This suite is a relatively spacious apartment  that is suitable for small families. A rooftop swimming pool overlooks the horizon – wonderful for enjoying the sunset while relaxing at the pool. There are also fitness equipment such as gym balls and push up bars in the apartment if you'd like to work out to destress. Besides that, there is a fitness room at the rooftop. This cozy unit is the best way to unwind in this quiet estate near Kembangan.
Check it out here >>> Cozy Deluxe Suite 
This Balinese style spacious apartment, located in Thomson/Bishan overlooks the luxurious tropical foliage and bird life. It is a perfect place to rejuvenate and relax. The balcony can also be a quiet spot for you to meditate or do yoga! The owners are lovely – offering the loan of a yoga mat if you need one & encouraging guests to relax in their home.
View from the balcony
Check it out  here >>> Rainforest Retreat Bedroom Suite
This fully-furnished apartment is at the west side of Singapore. The apartment has full condo facilities such as a swimming pool, a spacious gym, spa room with jacuzzi, tennis court, playground, a children's water playground and so on. This is a great chance for you to do have a little staycation with your little ones, or friends.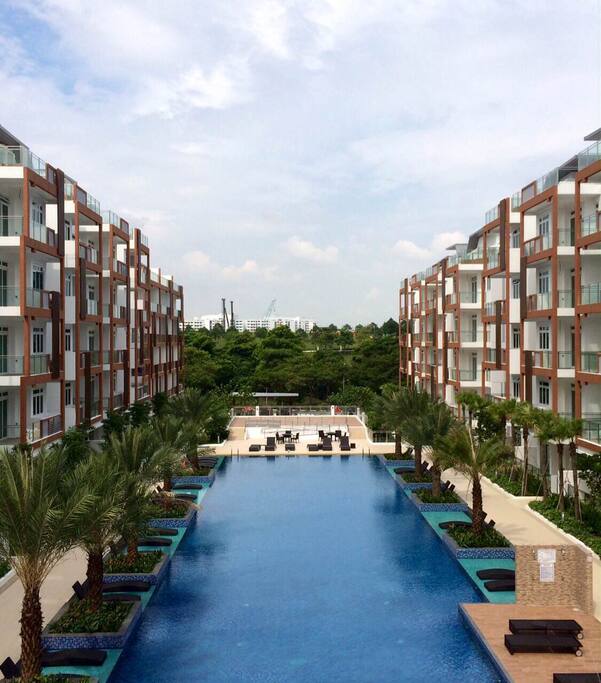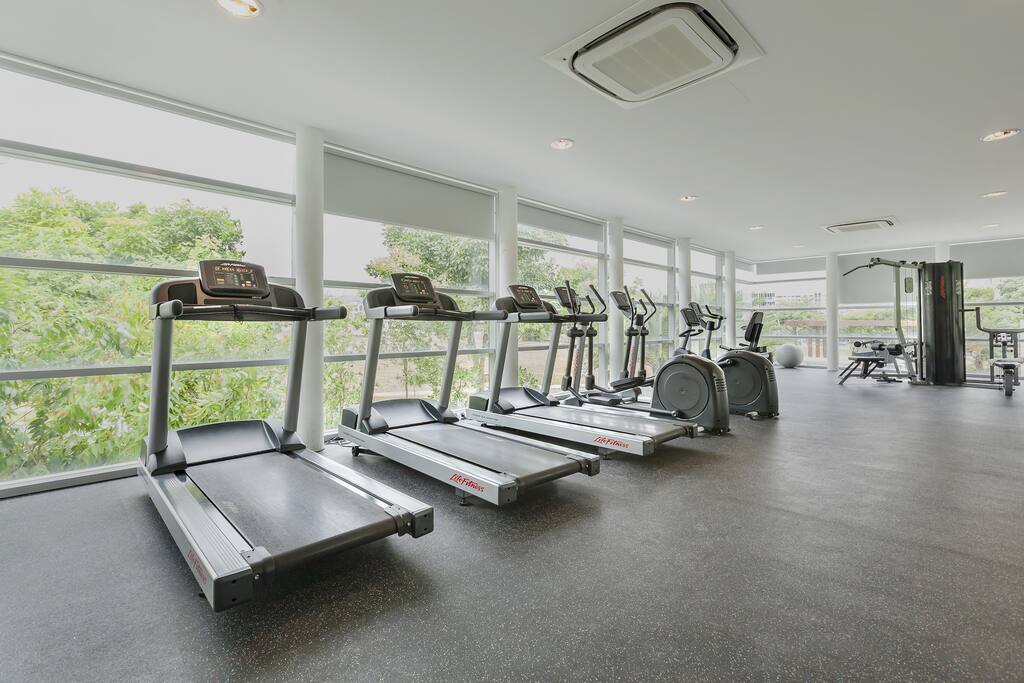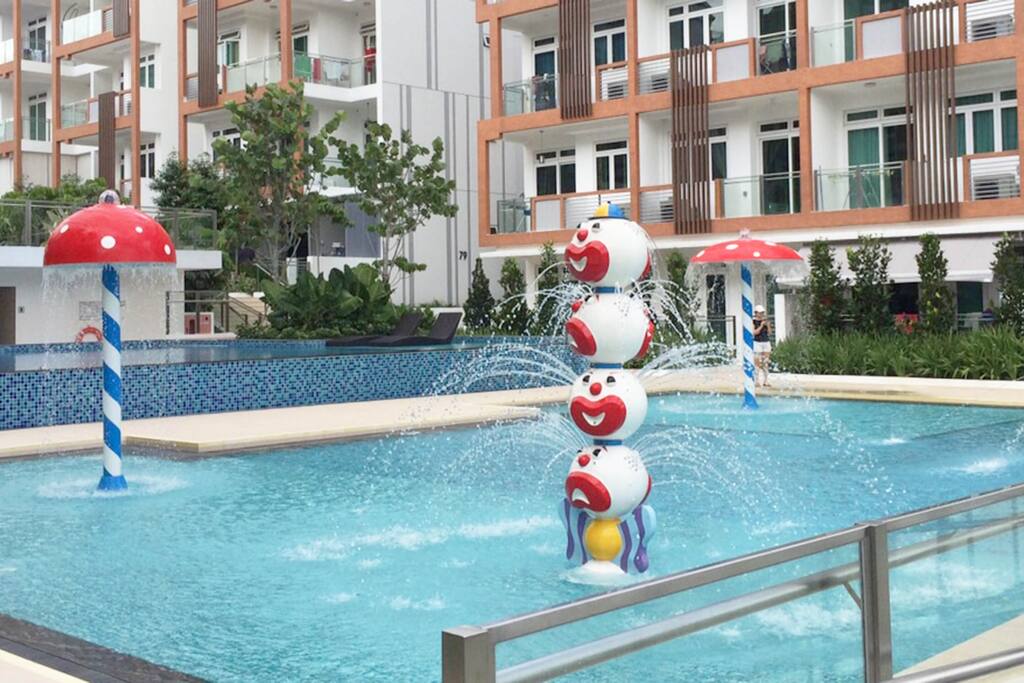 Book here >>> 1 BR in Resort-like Condo
The room is located in a garden in the heart of Thomson. Its rustic outdoor wet kitchen design allows you to cook – old-school kampung style. Cook your favourite sambal belacan and you'll immediately feel like you're transported into a sleepy home in the towns of Indonesia, where a wifebeater and pasar malam slippers makes up your daily gear.
Check it out here >>> Quiet Tropical Garden Bedroom
Have more to add to our list? Leave us a comment! We want to hear your suggestions 🙂 Happy staycation !
Picture credits: http://studioapartmentstorent.com/wp-content/uploads/2015/06/Singapore-Studio-Apartmen-For-Rent.jpg
by